Complete Story

10/29/2020
UID COVID-19 Policies
UID organizers want to ensure our attendees that their health and safety is at the forefront of our minds. As a result, Conference attendees, speakers, and staff will be expected to adhere to the City of Indianapolis and Marion County COVID-19 policies and procedures that are in place at the time of our 2021 program. The hospitality industry has worked exceptionally hard to ensure a safe and enjoyable in-person meeting experience and we encourage you to visit univid.org for updates and more information. View JW Marriott's COVID policy here: whattoexpect.marriott.com/indjw.
The UID staff team is planning a webinar to be scheduled in late November (date TBA shortly) that will include the UID Executive Director, a representative from the City of Indianapolis, and the JW Marriott to discuss COVID-19 policies and protocols for this program. It will be your opportunity to ask program, health, and safety-related questions.
---
Bookstore
Mike Marks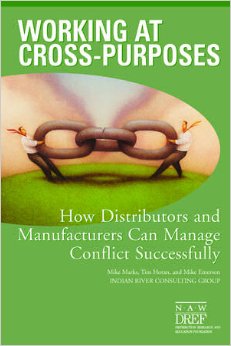 It takes a long time to develop good distributor-supplier relationships; unfortunately, it only takes a short time to destroy them. Best seller Working at Cross-Purposes, written by Mike Marks, Tim Horan, and Mike Emerson, takes a look at what really drives these relationships, how often they go bad, and why.