Details

November 26-28, 2018
AEA Winter Meeting
Ponte Vedra Beach, FL
The Winter AEA Meeting will be held at the Ponte Vedra Inn & Club in Ponte Vedra Beach, Florida
Monday, November 26 - Wednesday November 28, 2018.
Register now!
Agenda
Monday, November 26th
3:00 PM – 5:00 PM CEO-Only Session
6:00 PM – 9:00 PM Early Arrivals Bill Back Dinner
Tuesday, November 27th
8:00 AM – 8:30 AM Breakfast
8:30 AM – 12:00 PM Icebreaker/AEA Business Meeting & UID Update
-Member Association Trends Roundtable Discussion
-What opportunities and challenges are facing your members?
-What has changed from last year and how?
-Conflict of Interest Policy Review
-Education Program Final Numbers/2019 Dates Review
-AEA Finance Report & 2019 Budget Approval
-June 2019 Meeting Dates & Location
12:00 PM – 1:00 PM Lunch
1:00 PM – 2:00 PM Savings4Members Presentation
2:15 PM – 3:15 PM CueCareer Presentation
3:30 PM – 5:00 PM The Good, The Bad, The Ugly
6:00 PM – 7:00 PM ALHI-Hosted Cocktail Reception
7:00 PM – 9:00 PM AEA Dinner hosted by St. Augustine, Ponte Vedra & The Beaches Visitors &
Convention Bureau, The Ponte Vedra Beach Resorts, the Ponte
Vedra Inn & Club and The Lodge & Club
Wednesday, November 28th
8:30 AM – 9:00 AM Breakfast
9:00 AM – 10:00 AM 3AspensMedia Presentation
10:00 AM – 11:00 AM Speaker Showcase (Mary Kelly and Devin Henderson)
11:00 AM – 12:00 PM What topics do you want to see addressed at future meetings?
Transition of Leadership
Other Business
12:00 PM Adjournment
Speakers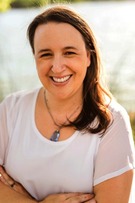 Lindsay Konzak, President, 3 Aspens Media
Lindsay founded 3 Aspens Media, a B2B marketing services firm that partners with businesses and associations in distribution and manufacturing markets to develop marketing content in line with their growth strategies. She is a professional writer, editor, marketer and communications specialist with an MBA and more than 14 years of experience leading and producing online and print publications. She has written and edited hundreds of blog posts and articles on best practices and trends in the wholesale distribution world. She was previously the editor of Modern Distribution Management (mdm.com), the leading resource for wholesale distribution industry executives.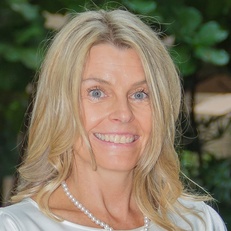 Heather Wetzler, Co-Founder and COO, Cue Career
Cue Career provides industry associations an easy and effective way to engage students and other young people seeking information about careers. Cue Career is developing other features that will allow associations to interact with students on a more personal level.
Cue Career has been written up on Association Now and has appeared on Association Chat as well as Association Success' Surge.
Cue Career was accepted into the LearnLaunch accelerator.
Before Cue Career Heather worked in the internet advertising sales space for 15 years coming from companies such as Hearst Digital, where she opened the West Coast office. Wetzler started the deviantART advertising sales division and was the Vice President of Advertising Sales.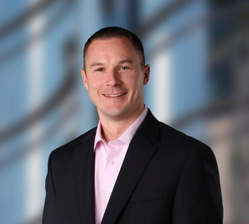 Jason Larson, Vice President, Savings4Members
As Vice President, Jason has the responsibility for overseeing all aspects of savings4members' business – sales, marketing, vendor relations, strategic partnerships, business development, finance and accounting.
His interest in the "cooperative world" made him a perfect-fit for the newly launched savings4members division when he was hired by CCA Global Partners in 2007. There's an entrepreneurial spirit ingrained in his DNA which is backed by a business background and a passion to help people. As the second employee of savings4members, Larson's intense work ethic and drive to be involved in all aspects of the business thrived, making him a vital addition to the team. His ability to adapt and work with others allowed him to advance into a leadership role as the company evolved. He was promoted to Vice President in 2012 and continues to lead the company to ground-breaking successes.
About savings4members: S4M is the leading independent business services program designed to help businesses save time and money on the products and services they use every day like: operations supplies, credit card processing, wireless services, payroll processing, office supplies, fuel and more!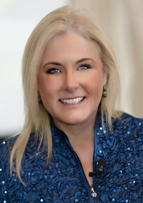 Mary Kelly, PhD, CSP, Commander, US Navy (ret), CEO, Productive Leaders
Commander Mary C. Kelly, US Navy, PhD, CSP specializes in leadership growth that improves profit growth, and her programs are content-rich, funny, and fun.
Mary is a Naval Academy graduate who served 25 years on active duty, mostly in Asia, leading multi-cultural teams in 9 countries. She was an intelligence officer, a chief of police, an HR director, a chief of staff, and she has trained over 40,000 military personnel. With a PhD in economics, Mary was a professor at the Naval Academy, the Air Force Academy, and Hawaii Pacific University teaching leadership and economics.

Mary's 11 leadership and business books are used in 9 countries and, and her best-selling book, "Master Your World" is named a "must read" by MENSA and MOAA. Her latest book is the award-winning "Why Leaders Fail and the 7 Prescriptions for Success", profiled in Forbes and Success magazines.
A frequent media guest, Mary is featured in Money Magazine, the Wall Street Journal, Entrepreneur, and Men's Health.

Listed as the world's #16 Most Influential Economist, Mary is found at Mary@ProductiveLeaders.com. A frustrated comedian, Mary loves wine, dogs, and white water rafting. She connects with all audiences, and she is cited as "the easiest speaker to work with EVER" by meeting planners.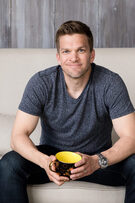 Devin Henderson,"The Drop Guy", CSP
Funny motivational speaker and corporate comedian Devin Henderson is known by many simply as "The Drop Guy." Devin speaks to organizations nationwide about how to eliminate, or "DROP," mental barriers that impede excellence and effectiveness. But he is no ordinary keynote speaker. Devin incorporates comedy, magic, and even soccer skills into his audience-interactive messages. He has presented in all fifty states except Hawaii, Alaska, and about fifteen others. "Devin Henderson is engaging, funny, very smart and incredibly handsome." -Devin's mom.
Hotel
The Ponte Vedra has offered us the competitive rate of $199/night (inclusive of the resort fee) plus applicable Florida State sales tax (currently 6.5%) and county resort tax (currently 4%). Rates are available three days pre- and post- pending availability. Please book your room by November 9th to receive the discounted rate. Rooms will be held until November 9th or until the block sells out, whichever comes first.

Reserve your room now
2018-11-26
2018-11-28
America/Detroit
AEA Winter Meeting
The Winter AEA Meeting will be held at the Ponte Vedra Inn & Club in Ponte Vedra Beach, FloridaMonday, November 26 - Wednesday November 28, 2018.Register now! Agenda Monday, November 26th3:00 PM – 5:00 PM         CEO-Only Session6:00 PM – 9:00 PM         Early Arrivals Bill Back Dinner  Tuesday, November 27th8:00 AM – 8:30 AM        Breakfast8:30 AM – 12:00 PM       Icebreaker/AEA Business Meeting & UID Update                                                                -Member Association Trends Roundtable Discussion                                                                -What opportunities and challenges are facing your members?                                                                -What has changed from last year and how?                                                                -Conflict of Interest Policy Review                                                                -Education Program Final Numbers/2019 Dates Review                                                                -AEA Finance Report & 2019 Budget Approval                                                                -June 2019 Meeting Dates & Location12:00 PM – 1:00 PM       Lunch1:00 PM – 2:00 PM         Savings4Members Presentation2:15 PM – 3:15 PM           CueCareer Presentation3:30 PM – 5:00 PM         The Good, The Bad, The Ugly6:00 PM – 7:00 PM         ALHI-Hosted Cocktail Reception7:00 PM – 9:00 PM         AEA Dinner hosted by St. Augustine, Ponte Vedra & The Beaches Visitors &                                                                      Convention Bureau, The Ponte Vedra Beach Resorts, the Ponte                                                                      Vedra Inn & Club and The Lodge & Club Wednesday, November 28th8:30 AM – 9:00 AM         Breakfast9:00 AM – 10:00 AM       3AspensMedia Presentation10:00 AM – 11:00 AM    Speaker Showcase (Mary Kelly and Devin Henderson)11:00 AM – 12:00 PM      What topics do you want to see addressed at future meetings?                                              Transition of Leadership                                              Other Business12:00 PM                            Adjournment Speakers Lindsay Konzak, President, 3 Aspens Media Lindsay founded 3 Aspens Media, a B2B marketing services firm that partners with businesses and associations in distribution and manufacturing markets to develop marketing content in line with their growth strategies. She is a professional writer, editor, marketer and communications specialist with an MBA and more than 14 years of experience leading and producing online and print publications. She has written and edited hundreds of blog posts and articles on best practices and trends in the wholesale distribution world. She was previously the editor of Modern Distribution Management (mdm.com), the leading resource for wholesale distribution industry executives.           Heather Wetzler, Co-Founder and COO, Cue Career Cue Career provides industry associations an easy and effective way to engage students and other young people seeking information about careers. Cue Career is developing other features that will allow associations to interact with students on a more personal level. Cue Career has been written up on Association Now and has appeared on Association Chat as well as Association Success' Surge. Cue Career was accepted into the LearnLaunch accelerator. Before Cue Career Heather worked in the internet advertising sales space for 15 years coming from companies such as Hearst Digital, where she opened the West Coast office. Wetzler started the deviantART advertising sales division and was the Vice President of Advertising Sales.   Jason Larson, Vice President, Savings4Members As Vice President, Jason has the responsibility for overseeing all aspects of savings4members' business – sales, marketing, vendor relations, strategic partnerships, business development, finance and accounting. His interest in the "cooperative world" made him a perfect-fit for the newly launched savings4members division when he was hired by CCA Global Partners in 2007.  There's an entrepreneurial spirit ingrained in his DNA which is backed by a business background and a passion to help people. As the second employee of savings4members, Larson's intense work ethic and drive to be involved in all aspects of the business thrived, making him a vital addition to the team. His ability to adapt and work with others allowed him to advance into a leadership role as the company evolved.  He was promoted to Vice President in 2012 and continues to lead the company to ground-breaking successes.  About savings4members: S4M is the leading independent business services program designed to help businesses save time and money on the products and services they use every day like: operations supplies, credit card processing, wireless services, payroll processing, office supplies, fuel and more!   Mary Kelly, PhD, CSP, Commander, US Navy (ret), CEO, Productive Leaders Commander Mary C. Kelly, US Navy, PhD, CSP specializes in leadership growth that improves profit growth, and her programs are content-rich, funny, and fun.  Mary is a Naval Academy graduate who served 25 years on active duty, mostly in Asia, leading multi-cultural teams in 9 countries.  She was an intelligence officer, a chief of police, an HR director, a chief of staff, and she has trained over 40,000 military personnel.  With a PhD in economics, Mary was a professor at the Naval Academy, the Air Force Academy, and Hawaii Pacific University teaching leadership and economics.Mary's 11 leadership and business books are used in 9 countries and, and her best-selling book, "Master Your World" is named a "must read" by MENSA and MOAA. Her latest book is the award-winning "Why Leaders Fail and the 7 Prescriptions for Success", profiled in Forbes and Success magazines.  A frequent media guest, Mary is featured in Money Magazine, the Wall Street Journal, Entrepreneur, and Men's Health. Listed as the world's #16 Most Influential Economist, Mary is found at Mary@ProductiveLeaders.com. A frustrated comedian, Mary loves wine, dogs, and white water rafting.  She connects with all audiences, and she is cited as "the easiest speaker to work with EVER" by meeting planners.   Devin Henderson,"The Drop Guy", CSP Funny motivational speaker and corporate comedian Devin Henderson is known by many simply as "The Drop Guy." Devin speaks to organizations nationwide about how to eliminate, or "DROP," mental barriers that impede excellence and effectiveness. But he is no ordinary keynote speaker. Devin incorporates comedy, magic, and even soccer skills into his audience-interactive messages. He has presented in all fifty states except Hawaii, Alaska, and about fifteen others. "Devin Henderson is engaging, funny, very smart and incredibly handsome." -Devin's mom.           Hotel The Ponte Vedra has offered us the competitive rate of $199/night (inclusive of the resort fee) plus applicable Florida State sales tax (currently 6.5%) and county resort tax (currently 4%). Rates are available three days pre- and post- pending availability. Please book your room by November 9th to receive the discounted rate. Rooms will be held until November 9th or until the block sells out, whichever comes first.Reserve your room now
----