Details

June 6-7, 2018
AEA June Meeting
Annapolis, MD

The June meeting will be held in Annapolis, Maryland at the Loews Annapolis located in the heart of downtown June 6-7, 2018.
Agenda:
Wednesday, June 6, 2018
UID JOINT OPERATING COMMITTEE MEETIN
3:00 PM Welcome & Introductions/Icebreaker
3:15 PM Review/Approval of Previous Minutes
3:20 PM Review of March 2018 UID Program
4:00 PM 2018 UID Program Discussion
4:45 PM UID 2019 Budget Approval
5:00 PM Adjourn
6:00 PM ALHI-Hosted Dinner
Thursday, June 7, 2018
AEA MEETING
9:00 AM AEA Breakfast
9:30 AM Icebreaker
10:00 AM AEA Business Meeting
10:30 AM Programmatic and Industry Update
11:00 AM Rob Weinhold, The Fallston Group on Crisis Management, PR and Reputations
12:15 PM AEA Luncheon
1:00 PM Member Association Trends: Up, Down, Flat & The Good, The Bad, The Ugly
3:00 PM Adjourn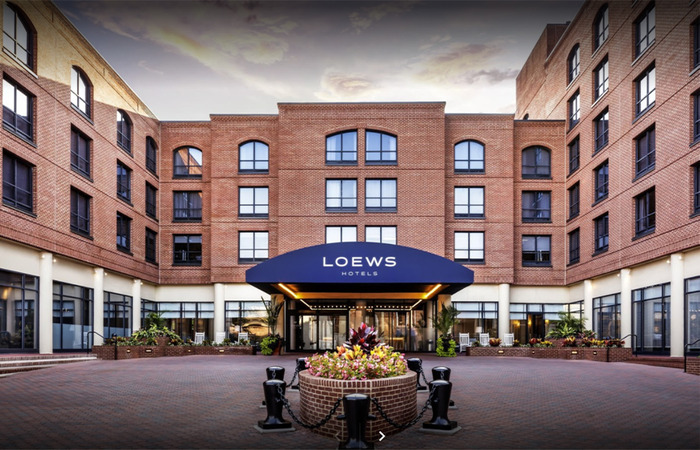 The Loews has offered us a very competitive room rate of $169/night; this rate is also available three days pre- and post- if you have the time to spend a few more days in our wonderful city. Rooms are held until May 7th or until sold out. Please note, the Loews Annapolis is SOLD OUT with the exception of the AEA room block. We suggest you book your room within the block ASAP or you may need to find alternate accommodations in Annapolis.


2018-06-06
2018-06-07
America/Detroit
AEA June Meeting
The June meeting will be held in Annapolis, Maryland at the Loews Annapolis located in the heart of downtown June 6-7, 2018.  REGISTER NOW! Agenda: Wednesday, June 6, 2018 UID JOINT OPERATING COMMITTEE MEETIN3:00 PM              Welcome & Introductions/Icebreaker     3:15 PM               Review/Approval of Previous Minutes     3:20 PM              Review of March 2018 UID Program4:00 PM              2018 UID Program Discussion4:45 PM              UID 2019 Budget Approval5:00 PM              Adjourn6:00 PM              ALHI-Hosted Dinner Thursday, June 7, 2018 AEA MEETING9:00 AM             AEA Breakfast9:30 AM              Icebreaker10:00 AM           AEA Business Meeting10:30 AM           Programmatic and Industry Update11:00 AM           Rob Weinhold, The Fallston Group on Crisis Management, PR and Reputations12:15 PM            AEA Luncheon  1:00 PM             Member Association Trends: Up, Down, Flat & The Good, The Bad, The Ugly3:00 PM             Adjourn   The Loews has offered us a very competitive room rate of $169/night; this rate is also available three days pre- and post- if you have the time to spend a few more days in our wonderful city. Rooms are held until May 7th or until sold out. Please note, the Loews Annapolis is SOLD OUT with the exception of the AEA room block. We suggest you book your room within the block ASAP or you may need to find alternate accommodations in Annapolis. RESERVE YOUR ROOM
Annapolis, MD